I'm Jaimee, the founder of Craft, Interrupted. I started this blog in 2010, during a dark time in the journey of parenting the special needs of my oldest child. Projects and tutorials became a creative ray of sunshine in my day to day stress, refueling my emotional tank, and inspiring me to make regular days special for my family. We have had a lot of fun memories as a result of this door being opened to me, and I enjoy sharing my inspirations with others.
I'm a mom to three boys - it's all Star Wars, Legos, reptiles...and dirt. Hot gluing pom poms on something is about as girly as it gets for me in this junior frat house. I'm striving to keep my craft on - blogging and working my etsy shop - while I wrangle this mess of testosterone. Creating in the Chaos, of Everyday Life. It's Craft, Interrupted.
coffee (which I drink too much of)
music (which I sometimes reference on facebook)
children's books (which I want to write someday)
& instagram (my current obsession)
Hello there, friend. I'm so happy you're here!
Here's a recap of Craft, Interrupted's history...
Things have been leaning in a new direction,
and naturally, that is going to be reflected in the blog.
I began blogging in the spring of 2010, with a special needs blog about the challenges we were facing
with our firstborn. He has Sensory Processing Disorder and is being treated for severe anxiety.
Other diagnosis
possibilities have been mentioned, such as OCD, Oppositional Defiant Disorder,
and depression.
High functioning autism was ruled out...
we have been bouncing through
multiple therapies and evaluations with him since he was five.
I blogged, then, because I needed to unload my emotional turmoil.
Those were dark and difficult days, when we were at rock bottom with him.
The SPD blog
became a sort of journal of our therapy journey - the development of our team of therapists, what worked and what didn't, good days/bad days...and I discovered a support network of other sensory blogs and parents. This is where I met Tiffany. Half my posts were my own discouragement and sadness, and half were
encouragement
to other parents of SPD kids to hold on to hope.
I was around when the
SPD Blogger Network
first started, as a collective resource for parents.
Several of my blog posts were published there.
Then something happened...
In October of 2010, I was helping with the planning of a Halloween festival at our then church. And
a dormant creative passion was awoken in me
which, after those dark months of the worst of the worst with our son, was so refreshing.
I had felt that everything was breaking, watching my child struggle, feeling such intense sorrow for him, grieving that "normal" was out of our grasp, pushing away fear about his future,
I gathered all the negative and pushed it into something positive - making pretty, happy, fun things,
and bringing them into the everyday life of my home and family.
For nearly three years now, I've been crafting up a storm and blogging about it.
I made wreaths, I decorated mantels, put together elaborate theme parties, created handmade gifts...
I organized activity weeks with my kids,
I shared recipes,
I shared other people's crafty stuff and said "ooh, look what
this
person made!"
I invited Tiffany to come on board and share her amazing crafty goodness.
We organized giveaways,
started sponsorships and advertising, branched into all social media outlets...
It's now 713 posts, 50-ish features, and
1,534,558 pageviews
later.
Blogging is a hella lotta work. I'm talkin' full-time, 8+ hours for a single post lotta work.
I found myself in a spot where I was forcing projects just so I'd have a post.


Ads never really took off. Sponsored posts can be counted on one hand.
The amount of work we put in isn't balanced by the return financially (not even remotely close, folks)
We were motivated by increased followers and sporadic comments by lovely readers.
My kids would rather play Minecraft than do activities with Mom.
And two out of three are "too cool" for themed birthday parties and homemade costumes.
*sniff* *sob*
As for myself, I don't have it in me to crank out regular tutorial posts anymore.
It requires so. much. time. And Pinterest has kind of made it obsolete anyway.
Where does that leave us, you ask?
As you may have noticed, I'm focusing a lot

on instagram

.
I'm busy working on the makeover of our home, room by room.
I'm developing new style and trying new things.
And I'm rebuilding my etsy shop in a new direction.
I want to focus on these new passions!
As for the blog, you can expect to see less kids activities, parties and tutorials
and more results of home & DIY projects, furniture finds & makeovers,
as well as "what's on my heart" type of posts and sharing things I love -
like music, photography, books, blogs worth reading, shops worth buying from,
and companies/sites focusing on changing the world for good.
These are the things I want to blog about.
And it probably qualifies as a categorical shift in content, so I wanted to let you know ; )
To you - readers, followers, cheer-ers on,
I truly appreciate each and every one of you.
Sounds cheesy, but it's true. I have had a blast blogging these past three crafty years with you!
If you want to stick on with my next evolving blog phase, I'd love to share it all with you.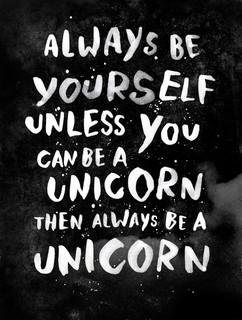 Things may start to look different 'round here. But it's all good.
~~~~~~~~~~~~~~~~~~~~~~~~~
Hey there everyone! I'm Tiffany. I met Jaimee back in 2010 while riding my own special needs roller coaster with my oldest. I followed her blog and now she has asked me to be partner when she realized my obsession for entertaining my two boys with fun activities. When I'm not blogging and playing with my kids, I illustrate children's books. I suppose that's my Superman to my blogging Clark Kent. Other than that, I'm just a regular mom trying to figure out how to get by in this house of testosterone. In other words, it's not unusual to find me wielding a sword and cape while doing the dishes.
dessert
reading
photography
scrapbooking
And now my take on the Evolution of a Blog!
When Jaimee asked me to help out on her blog, I was ecstatic. I had been sharing my activities and parties on facebook, and loved the idea of sharing them all over the world. I jump at the chance to help someone out. This was the perfect opportunity for me to assist tons of people.
But maybe I jumped in a little too deep.
Blogging became my new joy, my passion. I loved coming up with the next craft or activity. It was exciting to share with you all and then see my creations on pinterest or other big name blogs.
But soon it started to consume me
. All my available time was spent on blogging. Trying desperately to get those weekly posts up. I still enjoyed it, but it was taking it's toll on me. Things were starting to unravel.
My priorities were beginning to get out of whack. The blog was coming first, then I was trying to fit the rest in when I could. Kids, husband, house. And my needs were no longer even a glimmer. I was constantly behind on the important things in my life. Birthdays were forgotten and always late, my house was suffering, my kids were crying for attention, my husband was crying for attention. At one point, I was even so distracted that I almost burnt my house down.
Seriously.
And it suddenly hit me that I couldn't do it all. I was suffering. My to-do list was forever long. There was no time for me. And when I did have a spare amount of time, I couldn't enjoy it. I was exhausted.
During the summer, I've been doing a lot of work with my kids and releasing the emotions I have taught them to push back. And in doing this, I became very aware of my own emotions that I have pushed back all my life. And how it has always been in my nature to help others but never ask for help myself. I felt that in asking for help, I was admitting that I was failing. Something I have always struggled with. So I pushed through with blogging, even though it was draining me. I kept telling myself I could make it work. That somehow, I could do everything still. But what I put out was suffering in quality. Even though I was doing a lot, I was never happy with it.
So, folks, here is me coming to you with my hands open wide saying forgive me. I have so much I want to share with you all. But, it has to be on my own time. I feel I owe it to you and myself to take a step back. I still enjoy sharing with you and helping everyone out. It is still my biggest passion when it comes to blogging.
You guys are the reason I do it.
But I need to make time for the more important things in my life. Myself, my family, my work. And I need to get farther in my emotional journey before I can really do that.
So for now, I will post my fun jars when I can. I do want to share my parties with you when I have them. I am desperately trying to keep up with What I Like Wednesday, although I have had so little time to find new stuff. Maybe I'll keep a better eye out for now.
As for the future, we'll see how it goes. I have no idea what 6 months from now or even 1 month from now is going to look like. I'm keeping it in the present these days. But you'll be seeing me around, one way or another. So stick around and see what becomes of me!
And you can always follow my fun loving family on instagram or take a peek at what I am pinning on pinterest! Pop on over and check me out!
Thanks a bunch!